20-10-2020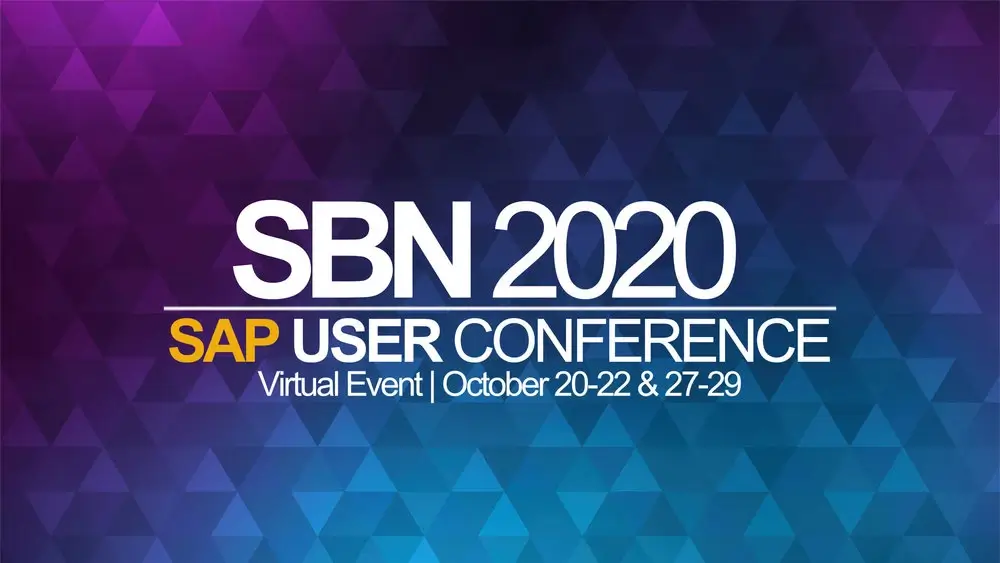 We are delighted to be presenting at SBN Conference 2020, the annual meeting point for the Norwegian SAP User Group.
This year's SBN Conference will be hosted by the Norwegian SAP User Group will be virtual, COVID-free, spread among 2 weeks, and with plenty of themed sessions and remote networking.
Driving a greener S4HANA move
21st October at 14pm CEST time
​​​​​​​​​​​​​
Rising energy costs are often a hidden component of the move to S/4HANA. Data centres are predicted to use 20% of the world's electricity by 2025, more than any other sector. Learn about 3 case studies where energy savings in equipment and environment management have been achieved by putting in place a Data Volume Management strategy.
See how the UK retailer Dunelm is expanding the benefits of Data Archiving on their SAP ECC by shifting to a modern cloud storage environment.
Find out how British Telecom is preparing their S4 migration by archiving data and saving HANA memory from the final configuration.
Discover how probably the largest brewery company worldwide is massively reducing the TCO of their SAP systems

On-the-go Virtual stand
Visit our virtual stand, where you will be able to view videos and several resources, and you'll also have the option to start a live meeting with us. If you are not an SBN Member, there is a registration fee to attend, please find all the details. Registration is now open for both members and non-members. Book your place now.
6 days of sharing virtual knowledge
6 days of inspiring conferences including Customer Cases, Expert Sessions and Keynotes.